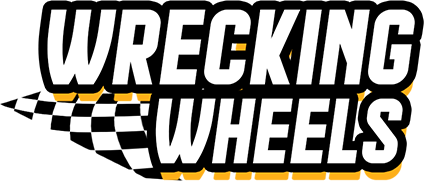 Mario Kart meets Super Smash Bros in a game of ruthless Demolition Derby!
- Enter the arena on your own or team up with friends
- Knock your enemies off the arena with your turbo boost and a wide selection of weapons
- Weapons range from the familiar to the insane, Missiles, Shotgun, Bombs, Mines, Banana peels, Oil spills, Force Field, Chain & Ball, Exploding robot monkey etc.
- Avoid falling down and use your turbo boost to fly back to safety. Watch out for other environmental hazards like Oil barrels, slippery ice, fragile platforms and pinball bumpers.
- Range of game modes include Solo Demolition Derby, Team Demolition Derby, Capture the Flag, King of the Hill, Paint the Floor, Destroy enemy Targets,  Demolition Racing etc.
- Upgrade and customize your vehicles and unlock new characters as you climb your way to glory in the Wrecking Wheels World Tournament
Male, age 10 – 40. From casual to competitive.
… or anyone who has a little kid inside them that loves big wheels, RC toys, exploding stuff and action packed gameplay.